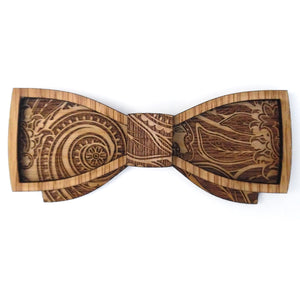 Whitney
Sale price Price $ 20.00 Regular price
Whitney - Red Oak & Birch Wood Bow Tie
Designed to compliment our Paisley wood tie, the Whitney is vibrant and classic and will get you noticed.
Stunning new take on a classic design.
This custom bow tie is a part of the Classic Collection. This collection uses the classic bow tie shape – it's perhaps the style that most people are familiar with, which means a bow tie with this cut can be used for any occasion.
Natural Birch is a light plywood with a larger grain and brighter finish than regular birch. Wood bow ties made from natural birch have darker contrast, so we use natural birch for bow ties that are meant to show off pattern designs.
Approx. 1.75" x 4.5". All our adult size ties come with an adjustable tuxedo strap, fitting 13" - 24" in diameter.