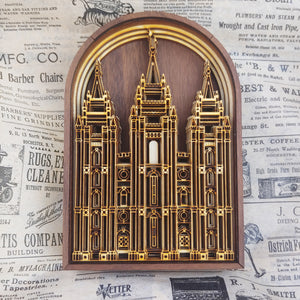 Salt Lake Temple Layered Wood Plaque
Sale price Price $ 44.90 Regular price
Laser Cut Wood Art
We create our wood bow ties to make you look great. Our wood bow ties are light weight, easy to wear, have an adjustable tux strap and are wonderfully creative. Produced out of many different woods, mixed and matched to create fantastic wearable works of art.
VEIW
My husband loves his, very nice he gets tons of compliments!
I am so happy with how they turned out! Can't wait to do pictures with my boys wearing them!
I can't wait. They are absolutely going to love their new bow ties.
Keep up the good work.
Thank you so much, I just picked them up. They look great.
Great bow ties. Awesome customer service! If you are looking for a great gift for Dad, this is the spot.
Creative Customs
We love to create unique wearable artwork. If you are planning a wedding, or want something special for that huge presentation, we can help make you stand out in a crowd.
Send us your Ideas