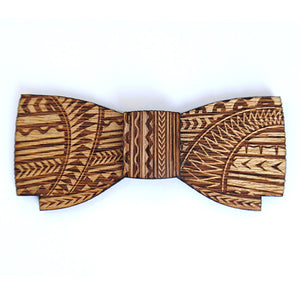 Kids Asiata
Sale price Price $ 15.00 Regular price
Kids Asiata - Red Oak Wood Bow Tie
The Kids Asiata is a smaller version of our 'classic' bow tie with a Hawaiian inspired laser engraved pattern in red oak wood.
This custom bow tie is a part of the Classic Collection. This collection uses the classic bow tie shape – it's perhaps the style that most people are familiar with, which means a bow tie with this cut can be used for any occasion.
Approx. 1.25" x 3.25".